Benefits Of Pressure Washing Your Home In Greenville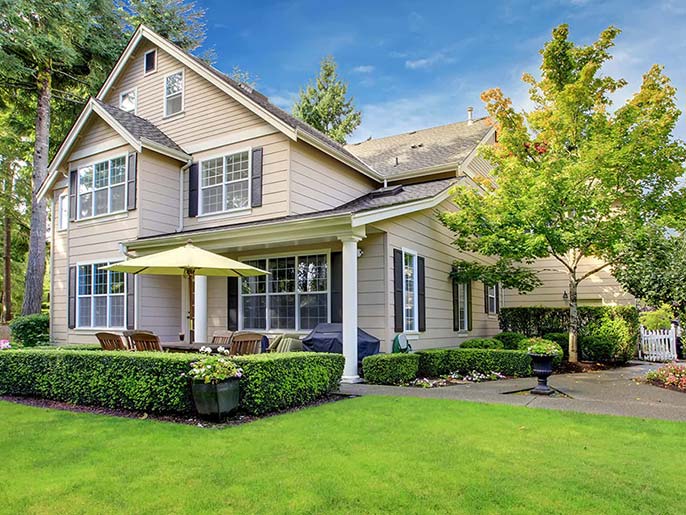 Is your home in Greenville looking a little worse-for-wear? The options seem endless to perk it up again. Could it be time for a re-paint? A remodel? A renovation? You can almost feel the money floating away as you think about it. But what if there were another way? What if you could renew your home and property for pennies compared to the high cost of an expensive and time-consuming remodel or renovation? The answer is easy: put your trust in a professional pressure washing company like K & K Window Cleaning.
Skip Out On The Stress Of Remodels & Renovations
Professional pressure washing is a cost-saving alternative to expensive re-painting or re-surfacing your exterior surfaces. Even though they add value to your property, major renovations can be costly. And the cost goes beyond the money you spend. Your time is valuable, too, and patching up your property can take weeks or months to complete, all the while you're living or working in a construction zone.
When you hire a professional pressure washer for your exterior cleaning project, pollutants like grime, stains, dirt, and invasive organisms are removed from your exterior surfaces, leaving them with a beautiful freshness that will make them look as good as new. Organic substances like algae, lichen, and mildew that can penetrate your home's surfaces and lead to rot and erosion are eliminated by the power of pressurized water. Your pressure washing expert will have your project finished in a matter of hours, leaving you to enjoy the new, pristine beauty of your outdoor spaces.
Roof Cleaning Perks
For most of us, roof cleaning is above our heads-- literally. Your trusted pressure washer has the tools and the know-how to safely clean your roof utilizing soft washing. This special kind of exterior cleaning method utilizes eco-friendly, biodegradable solutions to attack tough contaminants like mildew, lichen, and algae that can wreak havoc on your roof and the structure beneath it. By attacking them at the source with powerful cleaners, those pesky pollutants are removed from your rafters, leaving them in pristine condition. Maintaining your roof extends its lifespan as well as prevents damage and water intrusion. Roof cleaning using the soft washing method is safe for a variety of roof surfaces, including metal, tile, shingles, shake, and TPO.
Keeping Gutter Systems Functional
Your gutter is designed to move rain and melting snow from your roof's surface and divert it so that it doesn't flood your foundation, landscaping, or other outdoor spaces. Custom gutter systems are expensive and useful, but if they're not functioning properly, you could be throwing money, instead of excess water, right down the drain.
Your local pressure washing team can clear your gutters, removing clogs and backups caused by leaves, twigs, dirt, and other organic matter. Those backups can lead to infestations of rodents, insects, and invasive organisms that prefer tight, damp spaces. When your gutters are clear, water can flow freely to your flowers and away from your foundation. Don't forget gutter brightening to clean your gutter's exterior and give your home a little something extra. Ask your pressure washing professional to discuss the best way to protect your installations with gutter cleaning services.
Take advantage of the perks of professional pressure washing for your Greenville area home by calling on K & K Window Cleaning today!